Epirus, a Torrance-based startup that sells "directed-energy" weapons that can take down drones, raised a $200 million Series C funding round to further develop its defense systems.
The new funding gives Epirus a post-deal valuation of $1.35 billion, it said Tuesday, and takes its total capital raised to $287 million since it launched in 2018. T. Rowe Price Associates led the round and was joined by investors 8VC, Bedrock, Broom Ventures, EPIQ Capital Group, Gaingels, General Dynamics Land Systems, I Squared Capital, Moore Strategic Ventures, Parkwood, Piedmont Capital Investments, Red Cell Partners and StepStone Group.
Epirus opened a new 100,000-square-foot headquarters in Torrance last fall that houses roughly 150 employees. At the time, the company said it had grown its workforce 200% in the previous year and was opening satellite offices in both Hawthorne and the Washington, D.C. suburb of McLean, Va.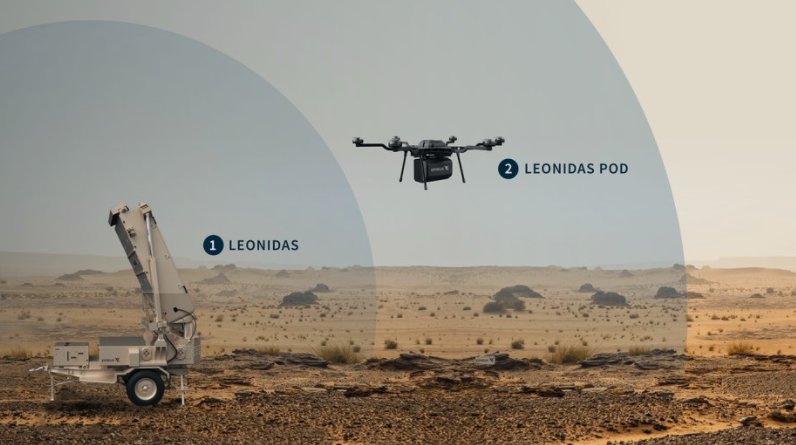 Image courtesy of Epirus
The startup's technology has found traction in an era when drone warfare has become increasingly pervasive. Epirus develops microwave energy-powered weapons, like its Leonidas product, that can detect and zap drones out of the air. It has already won contracts from the U.S. Air Force, the Defense Advanced Research Projects Agency (DARPA) and the Army Applications Laboratory. In January, Epirus partnered with General Dynamics Land Systems, one of its investors, to integrate the Leonidas with Stryker armored vehicles used by the U.S. Army.Epirus competes with larger names in the aerospace and defense sector like Raytheon and Kord Technologies, which jointly secured a $124 million contract to add laser defense systems to Stryker vehicles last year. Boeing and General Atomics are also developing a 300-kilowatt, ground-based laser system for the Army to target airborne threats.From Your Site Articles
Related Articles Around the Web